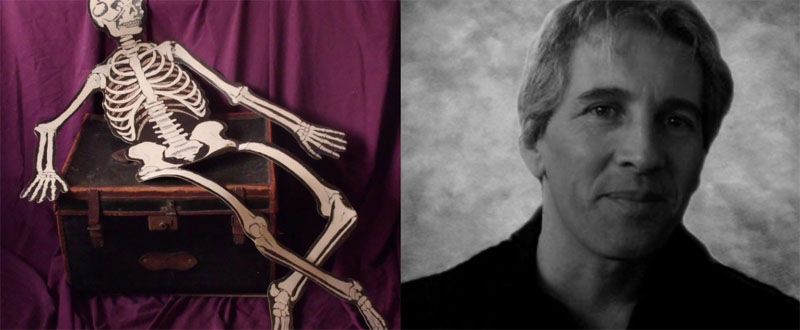 I will be hosting this live Zoom presentation via the Atlas Obscura's Wonder from Home program on the evening of July 10th (US time), concerning the antique "ghost show" I inherited from my father:
The Iowa-based Ghost Factory company manufactured and sold all manner of "spookology" effects during the early/mid-20th century. Some of their customers were fraudulent spiritualist mediums who used these tricks to con bereaved people – a practice known as the "ghost racket" — while others were magicians seeking to out-do and expose the frauds. Later, many of these effects were also used on the Midnight Ghost Show circuit, when magicians styling themselves as "mad scientists" would stage elaborately spooky haunted house-style performances for late-night horror movie screenings.

Tony will discuss how he discovered the ghost show in his dad's collection and delve into its colorful history as well as demonstrating a number of the effects, including the "talking skull", the "rapping hand" and the "spirit lamp." You'll have the opportunity to ask questions during a talkback session at the end of the presentation.
The Ghost Show is one of my favorite items of memento mori and I'm looking forward to sharing its mysteries.