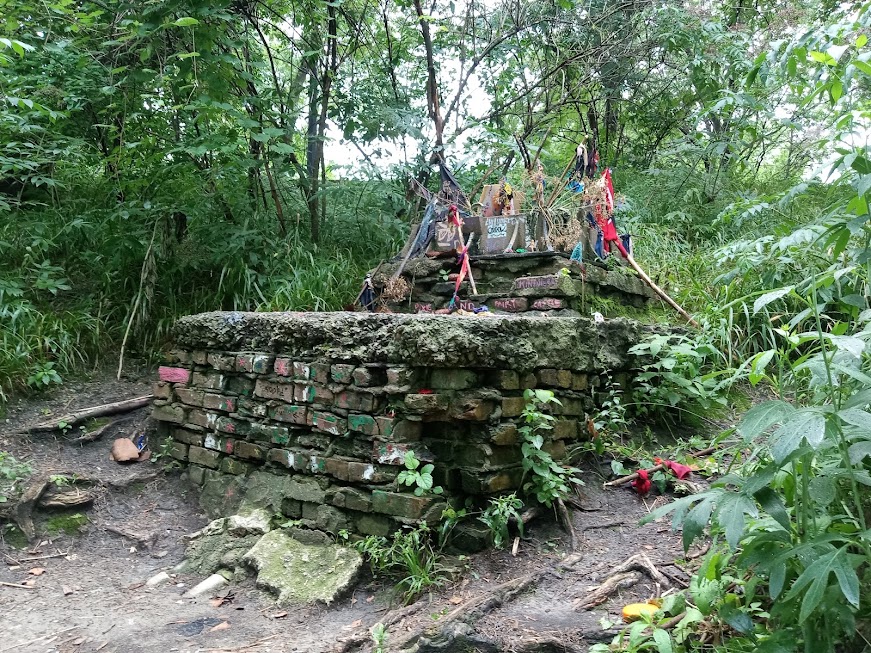 I recently came across the Pixie Land Fairy Castle on an evening walk along the Ronan Park River Trail.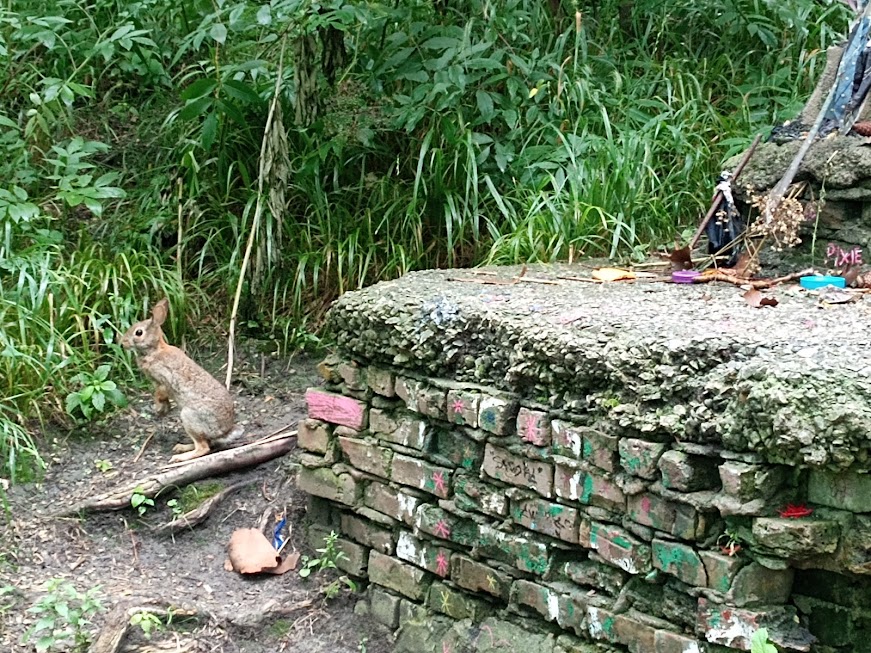 (If he stays still, I might not spot him …)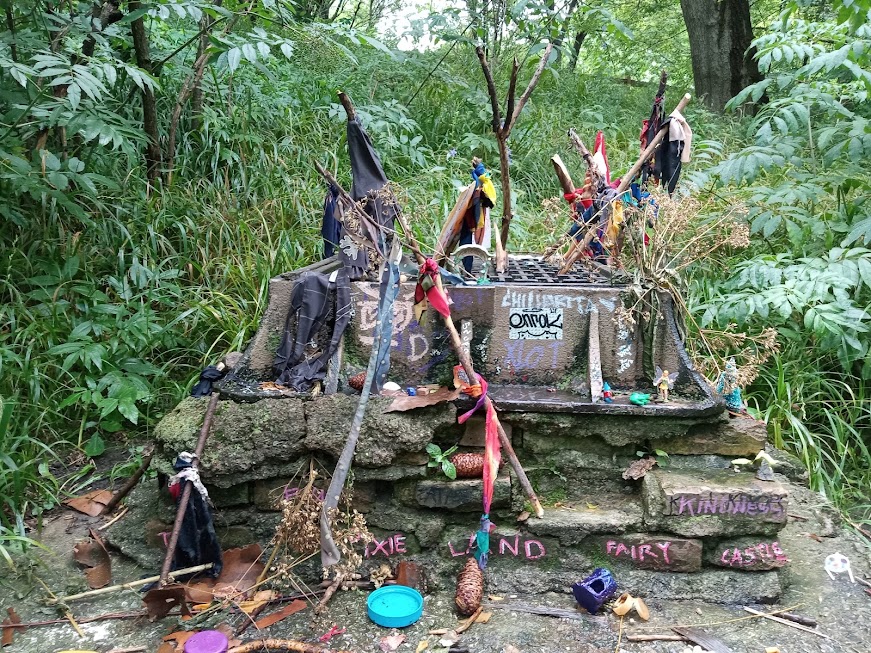 The Castle featured colorful flags, judiciously-placed pinecones, an array of painted stones and several fairies.
Sadly, when I visited the spot last night, the Pixie Land Fairy Castle had almost entirely vanished, with only a few painted stones left as evidence that it had ever been.