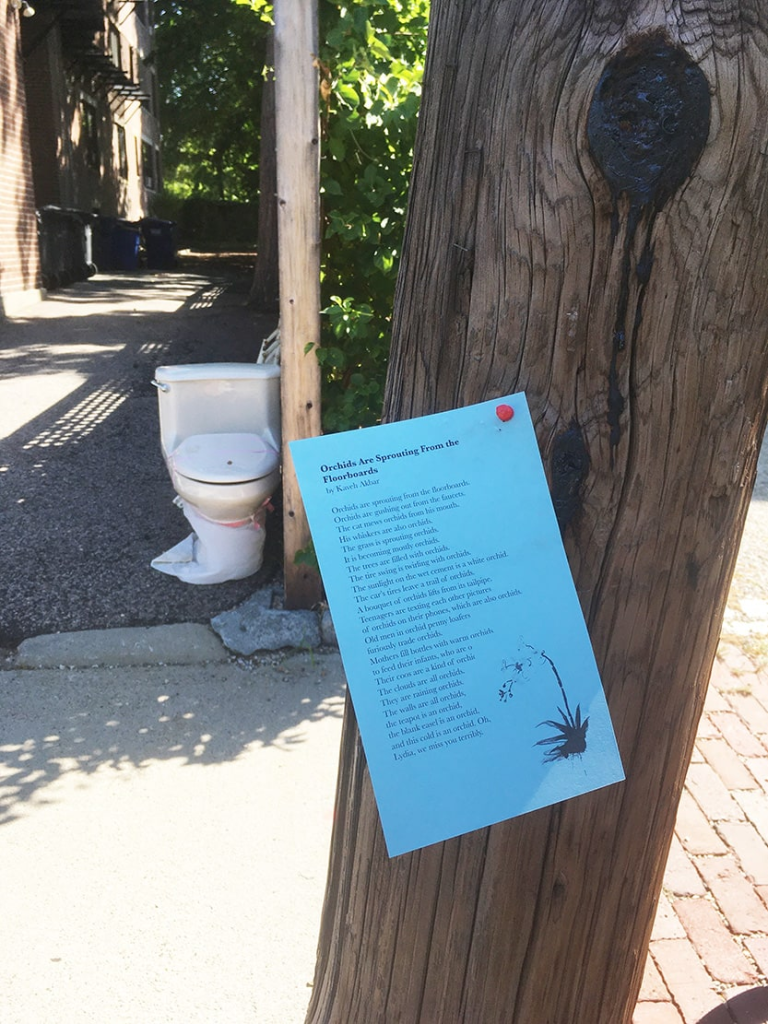 Co-founded by Karen Elizabeth Bishop and David Sherman, The Elegy Project:
(…) distributes recent elegies on cardstock in public spaces for strangers. People who find these poems are free to leave them for others, take them home, or circulate them elsewhere. We think of this project as a dispersed, interactive, mobile anthology of excellent recent elegies. We believe this poetry can help people connect with one another and find language for grief in this hard season of loss.

Elegy is an ancient lyric tradition for speaking to, about, and on behalf of the dead. In these fundamental tasks that shape human worlds across generations, elegy is uniquely charged with desire and ethical power. It marks a crucial limit of poetic imagining, at the edge of mortuary practices.
The Project also includes a curriculum of courses on Modern Elegy, Ode and Elegy and Inventing Farewell: A Practicum on Elegy.