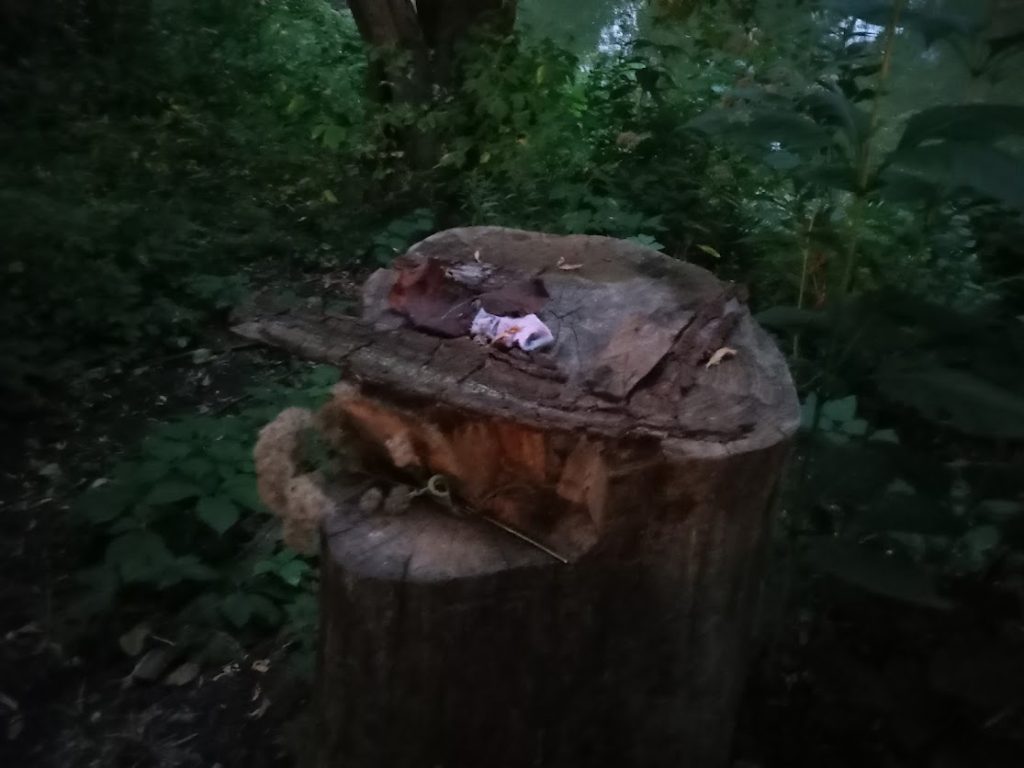 Since moving to our new riverside neighborhood, I've been in the habit of leaving small memorial tokens – leaves, pieces of bark, twigs, etc. – on this tree stump along the river pathway. Very occasionally, there's been evidence that others are likewise leaving items on the stump, though their purpose is unknown to me.
This evening I discovered a large new piece of bark, three dead leaves and a pink baby bootie left on the ad-hoc shrine.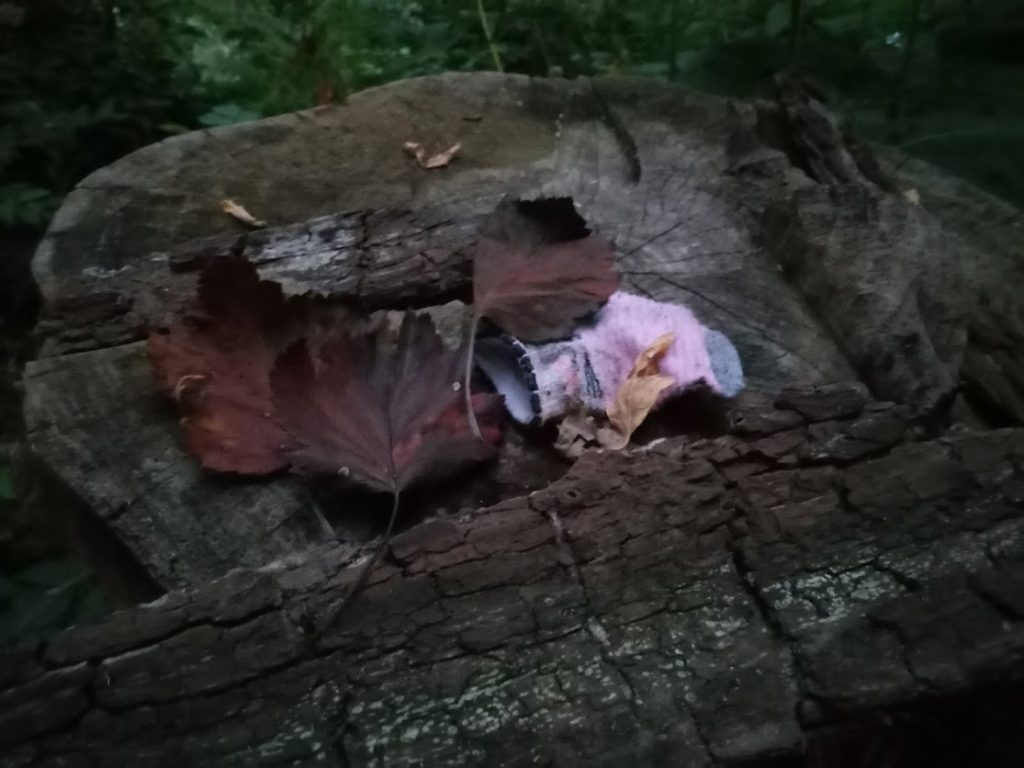 I have no idea as to the bootie's provenance, but I wish peace upon whoever was moved to leave it there.