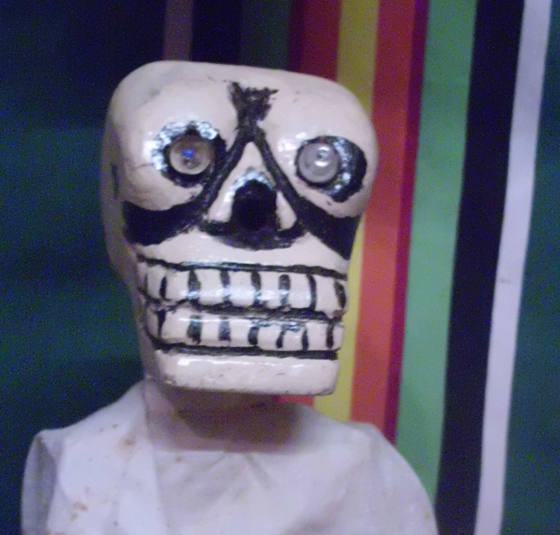 A close-up of the Ghost puppet from my late father's Punch and Judy collection. Dad had been a Punch and Judy puppeteer (or "Professor") as a young teen, touring around various New Zealand venues during the 1950s. He was popular enough that his high school principal was frequently contacted by prospective venues, so the principal served as Dad's unofficial agent.
The Ghost serves a key role in traditional Punch and Judy performances, popping up behind Mr. Punch and eliciting the ritual chorus of "Look behind you!" from children in the audience. When Punch spins around, of course, the Ghost is nowhere to be seen.
The Ghost in Dad's collection featured the distinction of battery-powered glowing eyes, whose supernatural effect may have been further augmented by rings of silver sequins around the eye sockets.