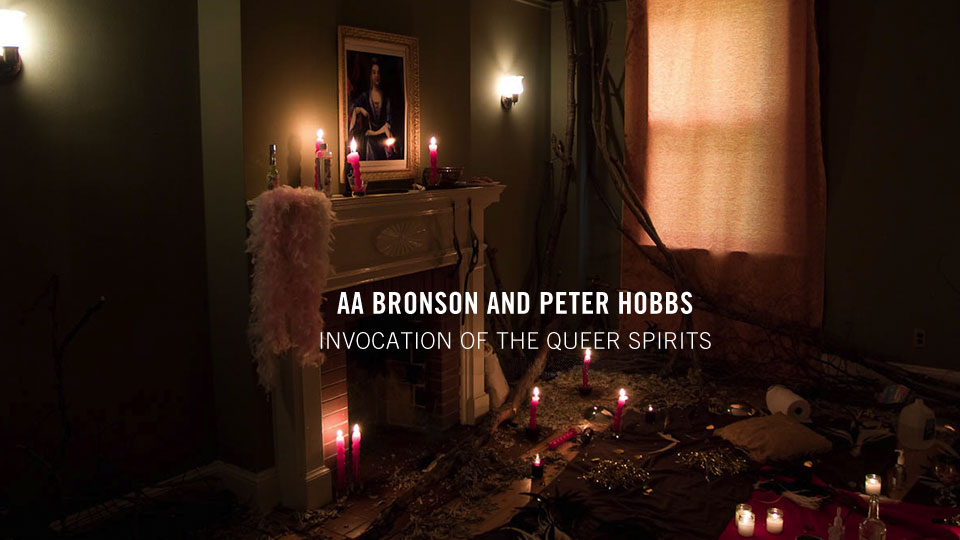 From an interview with artist/healer AA Bronson:
What happens in the séances?

The séances are designed in a format suitable to the history of the location: in New Orleans, we have devised a ritual that utilizes the methods of Afro-Caribbean spiritual traditions, especially Voodoo, together with the methods of European ceremonial magic. Peter and I have made this a major research project, investigating both the history of New Orleans—which is a strange and wonderful subject in itself—as well as Voodoo and the ancestral spirit-raising of the Mardi Gras Indians. We invited seven artists to participate, and we have asked each of them to undergo a pre-ritual. They each cooked up a potion of five herbs and five oils, and for five days each person immersed themselves in the liquid and let it dry on their body while they meditated on the event to come, on what they might bring to the spirits of the dead, and on what they themselves might achieve by this process. The actual event takes place in a secret place: we draw a circle, ask for protection, and invoke the spirits, naming the various histories and communities of the dead.
Go here for more on the Invoking the Queer Spirits project, or you can buy this book on the same theme.