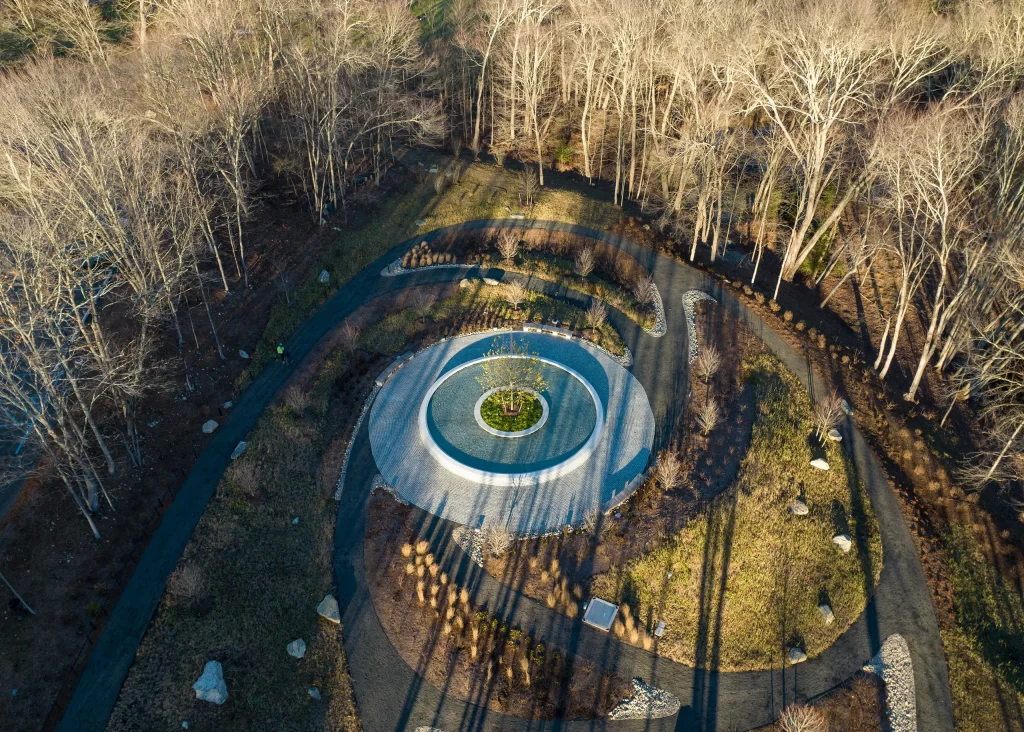 Jesse Dorris writes for The New Yorker on the newly-unveiled permanent memorial for the six teachers and twenty young children killed at Sandy Hook Elementary School on December 14, 2012:
The memorial's spatial poetics—the balance between circular pathways and blocks of granite, its enduring engravings of names in stone and perennials for texture and color through the seasons—ground its intent. Every monument evidences an event, but this one has a more complicated task. Ghoulish opportunists like the Infowars host Alex Jones have made industries out of claims that the Sandy Hook murders were a false-flag operation intended to build support for gun-control measures. Families who were mourning their children also had to prove their children ever existed.

The natural world throws light onto the unnatural; life and death is the soul of landscape architecture, and Affleck and Waldo have deftly embodied life cycles in their circles. There's no arguing here. The plane tree, placed in the full spotlight of the sun, has kept its green leaves longer than expected, but they will fall and others will grow. If you don't believe in a tree, you believe in nothing. The Sandy Hook Permanent Memorial settles things, its very name the final word on the matter.