On Sunday I presented my "Unboxing an Antique Ghost Show" show-and-tell lecture for an audience at the Chicago Insect Asylum art gallery. After a couple of years of performing the presentation via Zoom for various organizations around Halloween, it was fun – and rather poignant – to be able to show my Dad's collection of "spookological" seance props in person.
Two days ago I enjoyed a sauna with my son, who is visiting for the next week – a wonderfully invigorating and life-affirming ritual as the days get colder. The venue was the Chicago Bath House in Wicker Park, a traditional Russian-style sauna dating back to the year 1906, and one of the few remaining in the USA.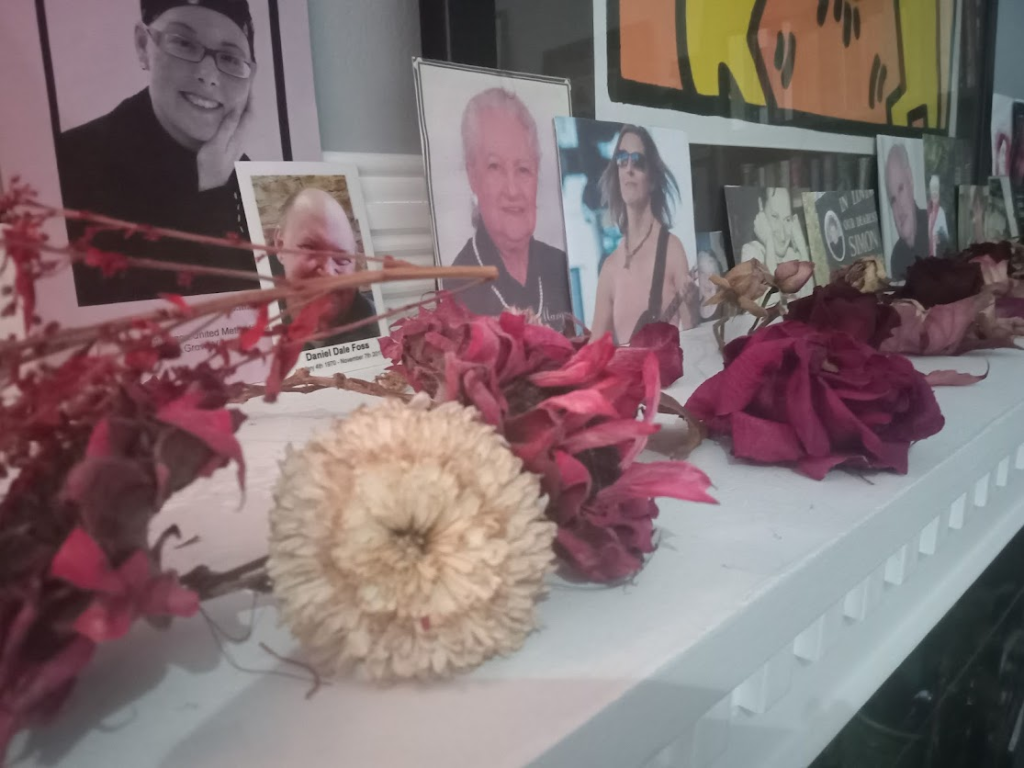 Yesterday I created a new shrine to our dead friends and family – sixteen photographs arrayed on our mantelpiece, with a scattering of dried flowers and fall leaves – and then last night I undertook my annual totenpass rededication ceremony, at the informal riverside shrine I've been using since we moved to our new neighborhood. Incense was burned, a version of my duende mudra enacted, the poem was spoken and honey was tasted.
I also left the crown of ivy leaves that had decorated the skull on my home vanitas shrine as a symbolic sacrifice/offering upon the riverside shrine. The skull now bears a newly-harvested ivy crown, representing the turning of the season, and the skull itself has been turned to the left, symbolically facing the past.
Looking forward to our annual visit to the Día de Muertos exhibit at the National Museum of Mexican Art in the Pilsen neighborhood in a few days, and to visiting one of the apple orchards en route to the Raven's Grin Inn attraction in Mount Carroll – apple cake, or in this case, probably, apple cider doughnuts, being another aspect of my seasonal observance.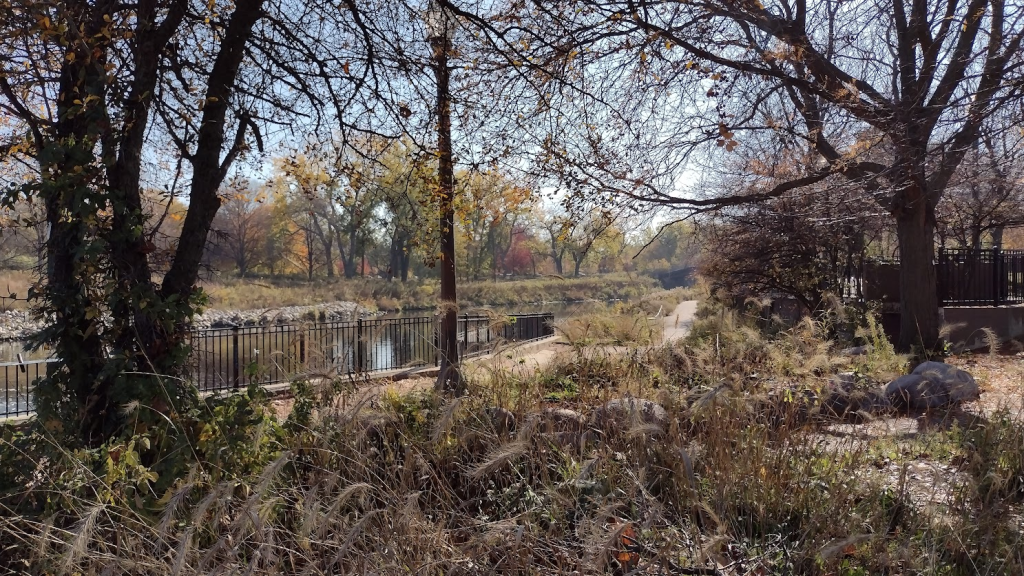 Our daily walks along the river path are especially lovely now, as the trees are in their full glory of color and as the river itself carries innumerable red and gold leaves in their slow, meandering drift to parts unknown.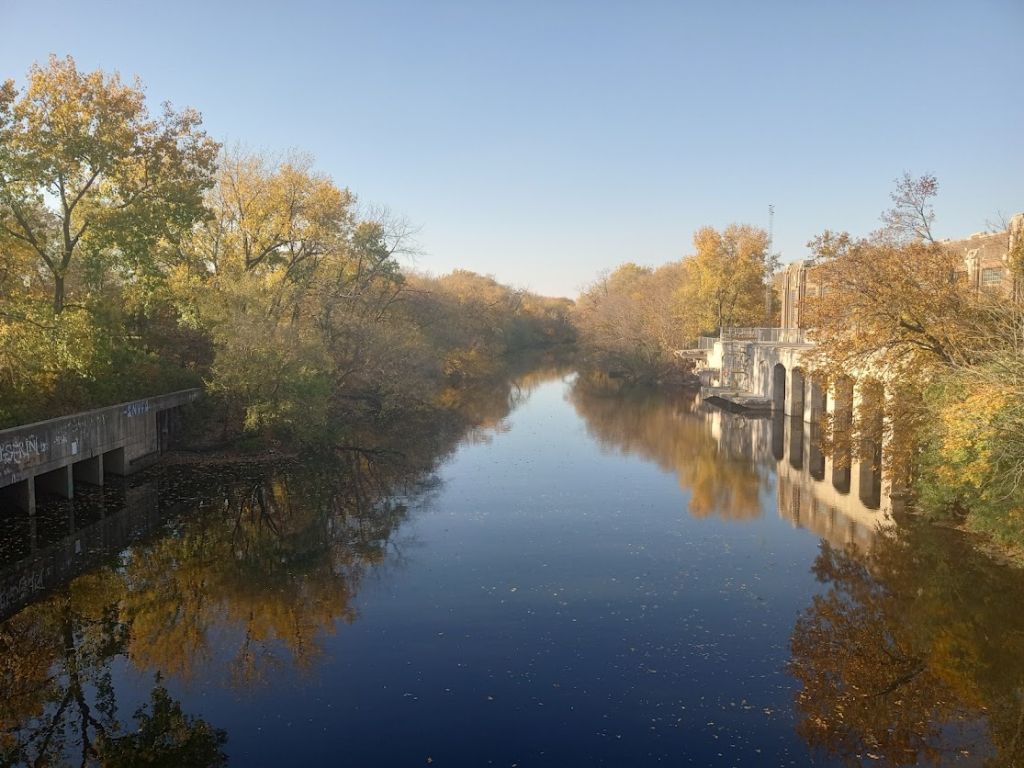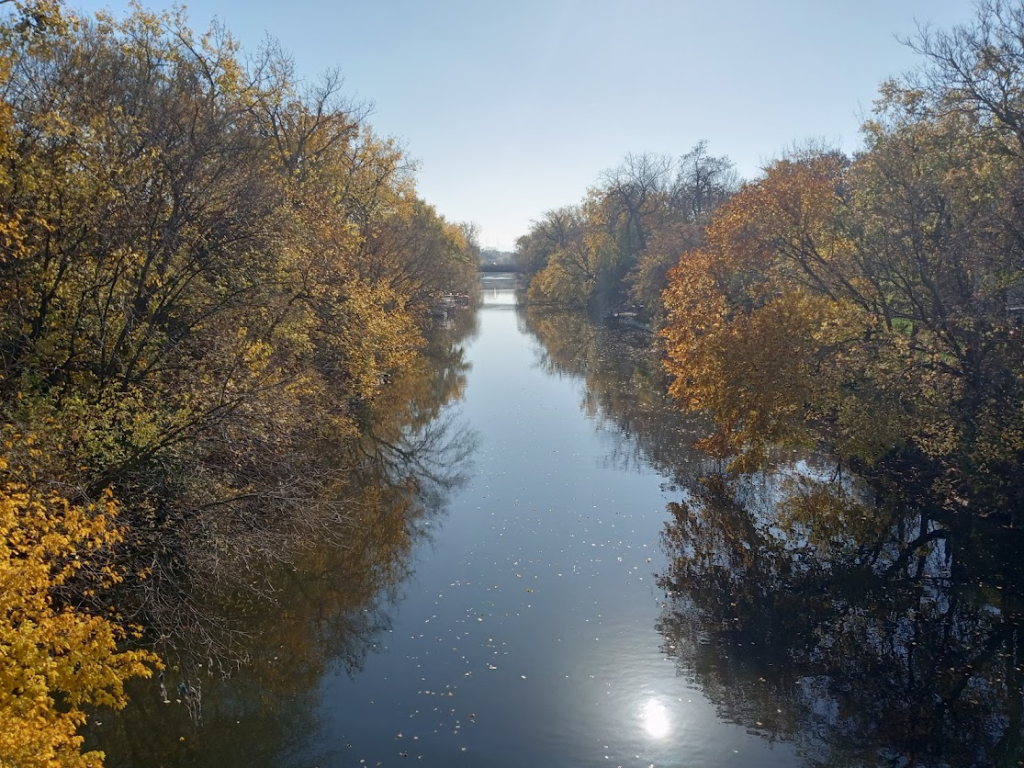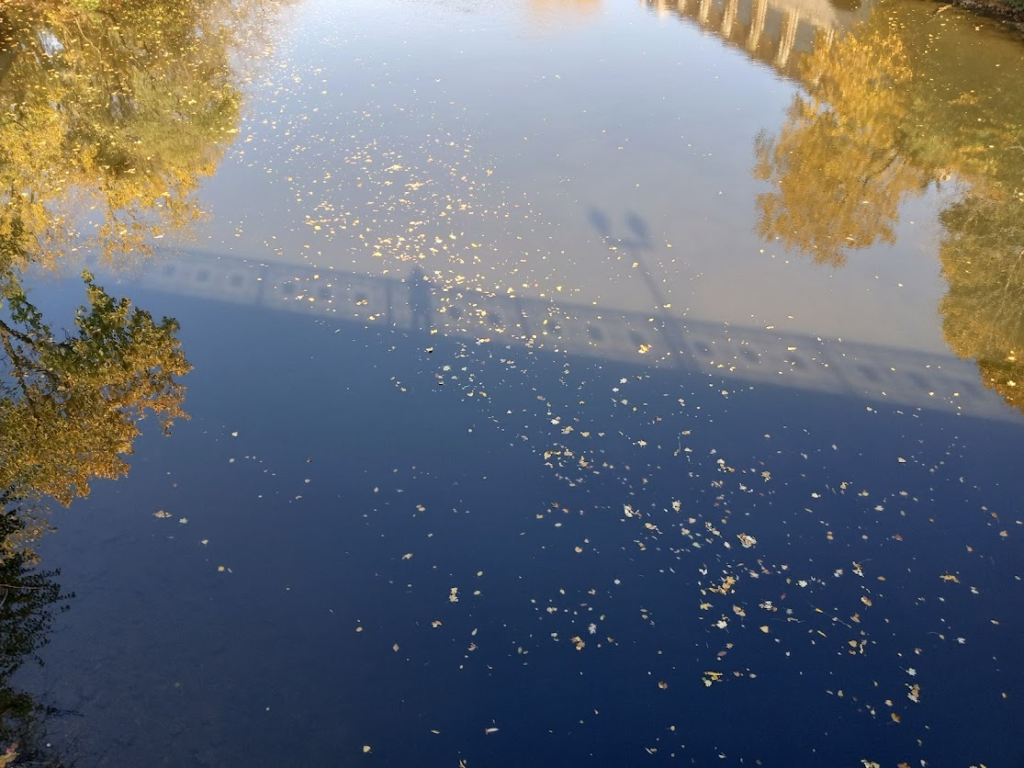 Perhaps this is something to be seen and felt, not explained.