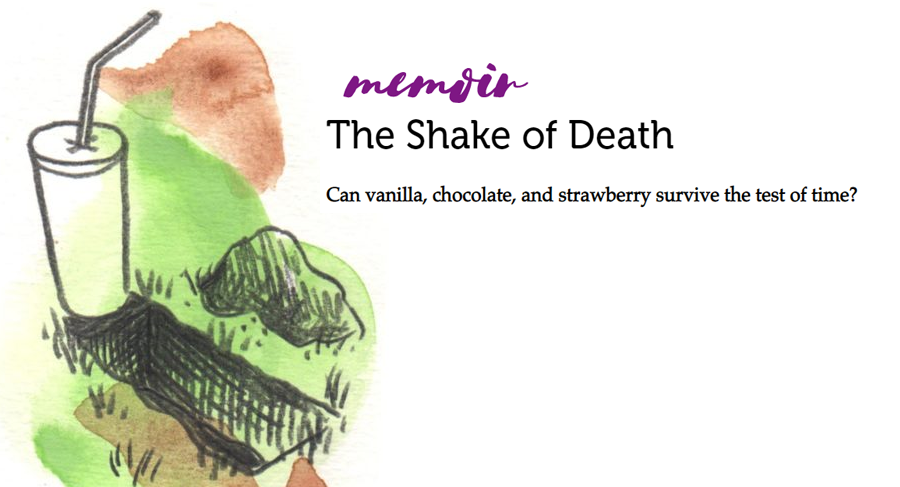 Georgia Perry's memoir for Narratively reflects on the value of small, comforting traditions in the wake of bereavement:
"You can still be in mourning and have ice cream," my mother explained. She told me this was tradition — that when she was a little girl her father took her and a handful of her cousins out for milkshakes after the death of an elderly relative instead of subjecting them (and cleverly, himself) to the tedium of the at-home funeral formalities.

This was my indoctrination. That night we stayed out late telling stories about my dad's mother over chocolate shakes and Chicago hot dogs at a diner not too far from the funeral parlor.