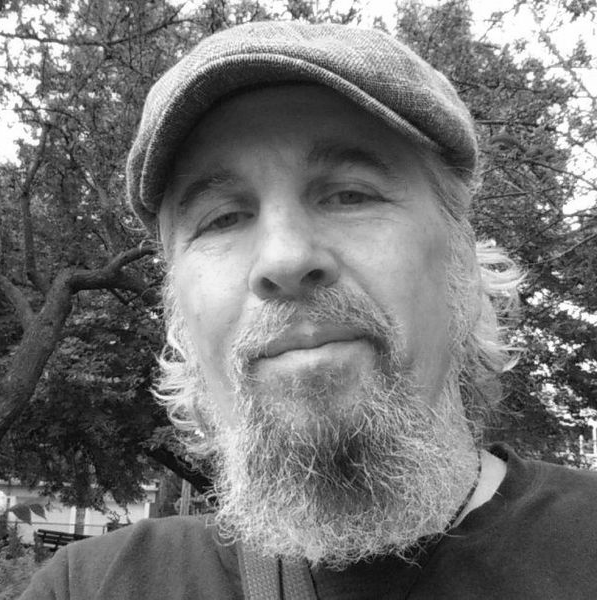 Alt-Death.com is a curated compendium of the ways in which an emerging counterculture of artists, designers, therapists, academics, ritualists and activists are changing the mortality conversation.
My name is Tony Wolf and my background is in what governments and corporations think of as the "cultural sector". Most of my career has been spent as a tutor/choreographer in the performing arts industry (theater, TV, movies and video games) and as a writer. My personal passions include museum studies, fringe history and similar esoterica, and I've written several books and produced two independent documentaries along those lines.
During my early 20s I lost two close friends, one to suicide and the other to a motorcycle accident. In the aftermath I became deeply interested in the life-lessons that can be learned from death and in the possibilities of reforming the ways modern, secular societies consider and deal with mortality.
In 1998 and again in the early 2000s I produced several large-scale performances aimed at challenging entrenched cultural perspectives on death, inspired by the themes of the European Danse Macabre and the Mexican Dia de Muertos. When my father died in 2016 I became immersed in the contemporary death-positive movement, especially via the work of the Order of the Good Death, the Morbid Anatomy project and the Death Cafe scene.
In January of 2020 I traveled back to New Zealand for a vacation and family reunion marking my mother's 80th birthday. While there, we received the devastating news of a death in the American branch of the family. Weeks after we returned to the USA, the COVID-19 lockdowns began. With time on my hands and mortality on my mind, I've set about organizing, augmenting and refining the wordview I've been cultivating for many years. I've also been writing essays and developing video presentations on these subjects, for organizations including Morbid Anatomy, the Atlas Obscura and Reimagine.
I have a particular interest in new forms of thanatopositive art, including ritual, and in the potentials of re-enchanting the secular world through the exercise of Poetic Faith, all towards answering the questions; how can we, as mortal humans, best lead meaningful and fulfilling lives? What is the Way of Life and Death, for ourselves and for our world?
In that spirit – memento mori ergo carpe diem.