For about a month now I've been trying to recall where I'd seen a memorial rite involving placing flowers in a skull's eye sockets, and today it suddenly came to mind.
The 1994 film Nell was based on Mark Handley's play Idioglossia and stars Jodie Foster as a young woman raised in complete isolation by her reclusive, deeply religious mother. Knowing nothing of the world beyond the woods surrounding her cabin in the North Carolina mountains, Nell speaks a unique and, initially, indecipherable language. Eventually, it's determined to be a version of English, based partly on her now-deceased mother's aphasic, Biblically-inflected speech and partly on a private language that Nell had invented with her twin sister, May.
The scenes I'd been trying to recall take place at the beginning and about half-way through the story. During the opening titles we see Nell lovingly dressing her mother's body, finishing by gently placing daisies on her closed eyes.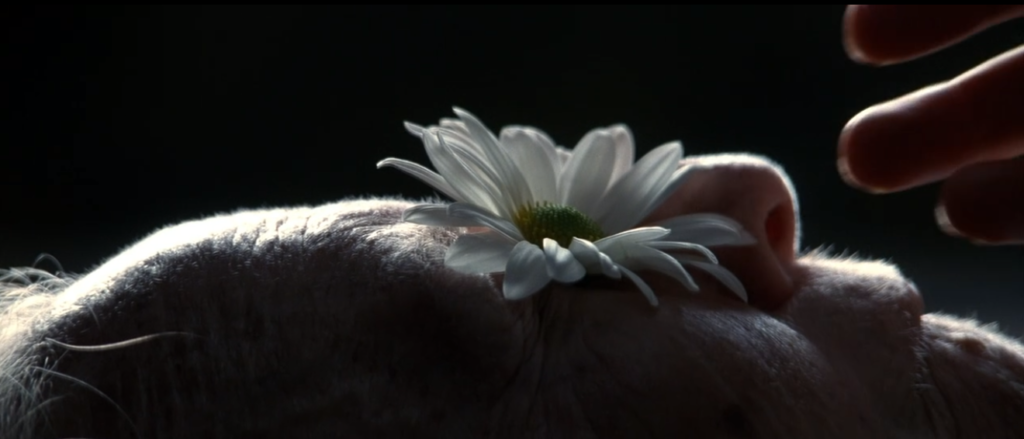 Later, Nell leads her new (and only) friends, doctors Jerry Lovell and Paula Olson, to a hidden niche in the forest near her cabin. There she happily shows them the skeletal remains of her sister, who died when they were very young, explaining that "Mi'i waw wi'a Law" ("May walks with the Lord").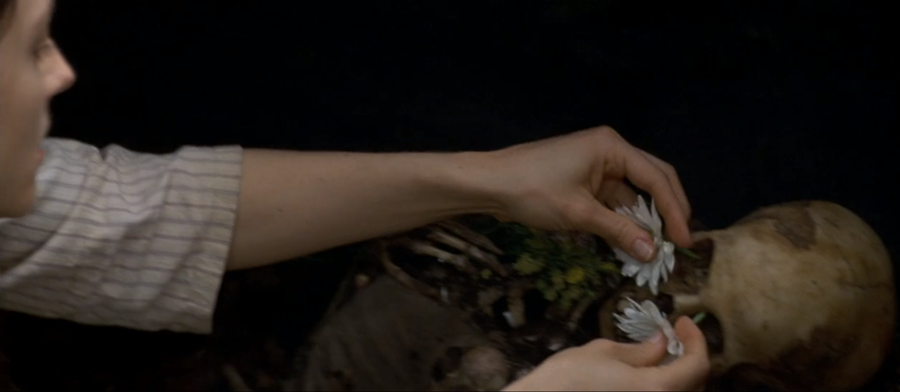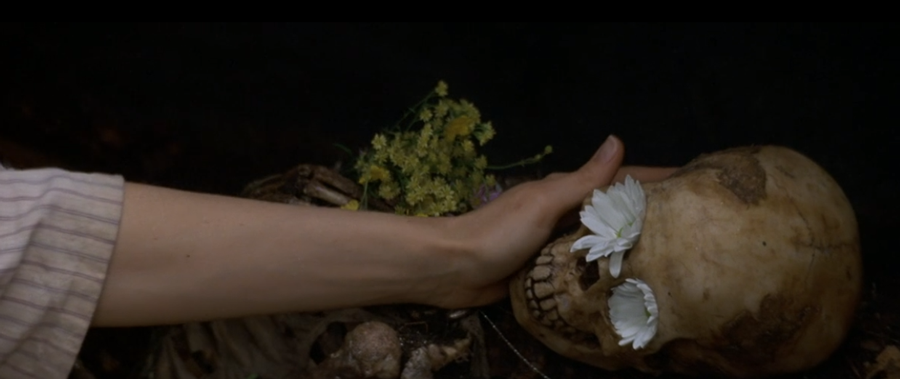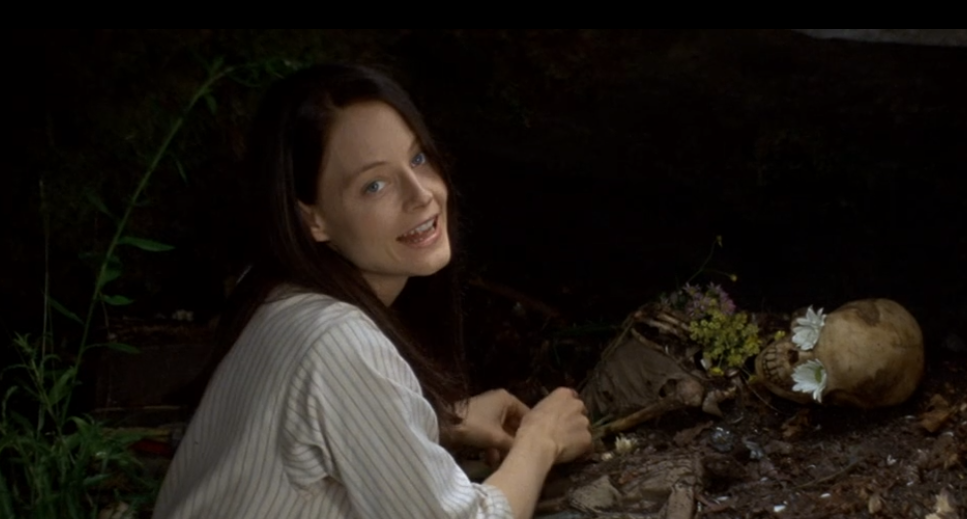 Although I recall being startled by this scene when I first saw the movie, I'm still moved by the implication that the innocent Nell had created a memorial rite to honor the lives of her loved ones, and by the symbolism of the tenderly-placed flowers.