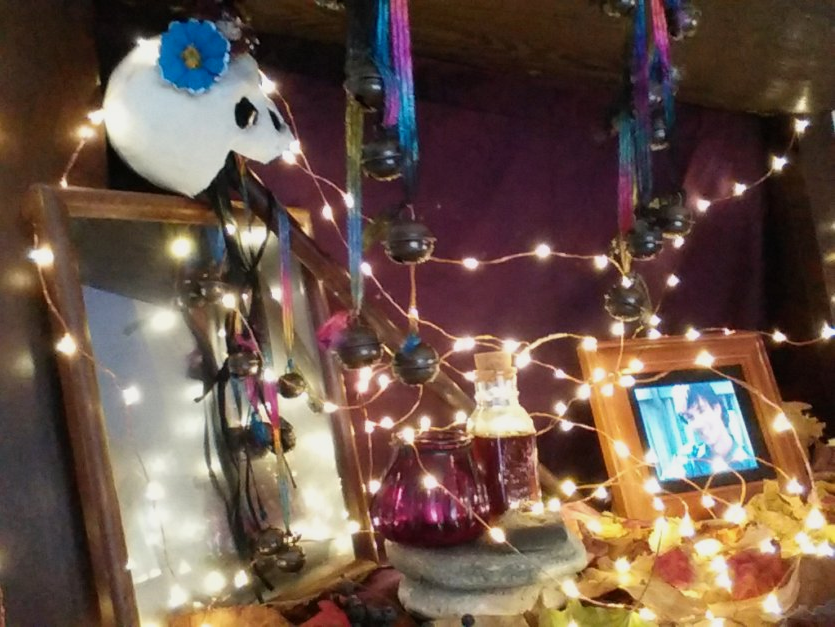 I started creating this bookshelf altar during the day and evening of September 22, which was the Autumnal Equinox in the Northern Hemisphere.
The altar features a colorful scattering of dead leaves gathered during my evening walks, a copper string of white lights, a mirror for self-reflection, an incense holder, a small jar of home-mixed honey and a flowerskull marotte, symbolizing the memento mori ergo carpe diem ethos.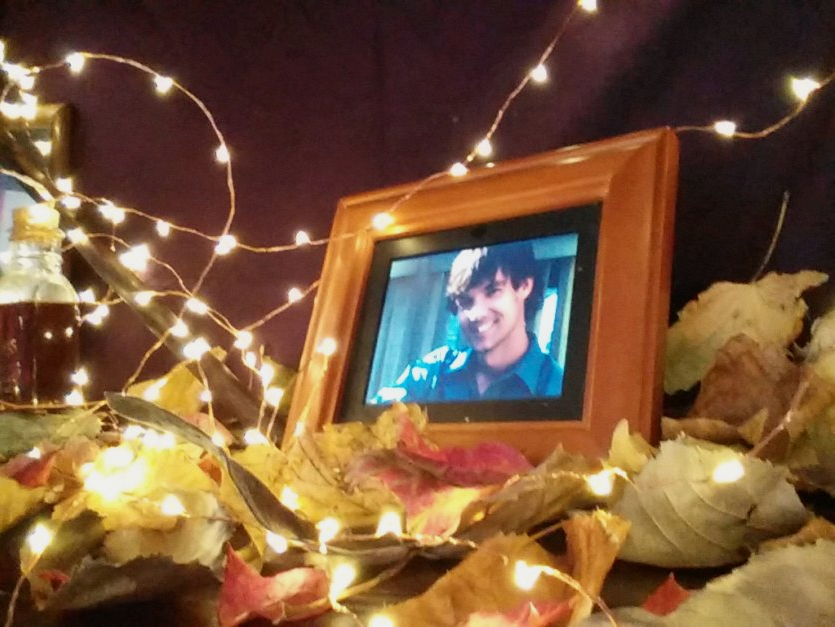 The key feature, however – and what transforms this altar into a seasonal shrine – is a digital art frame displaying photographs of dead friends and family members. Each evening, I take a few minutes to play a song – often '70s folk rock – and burn a cone of incense in memory of the beloved dead, as their images move silently through their cycle. Sometimes I strum my fingers along the brass bells hanging down from the flowerskull mask on the shelf above.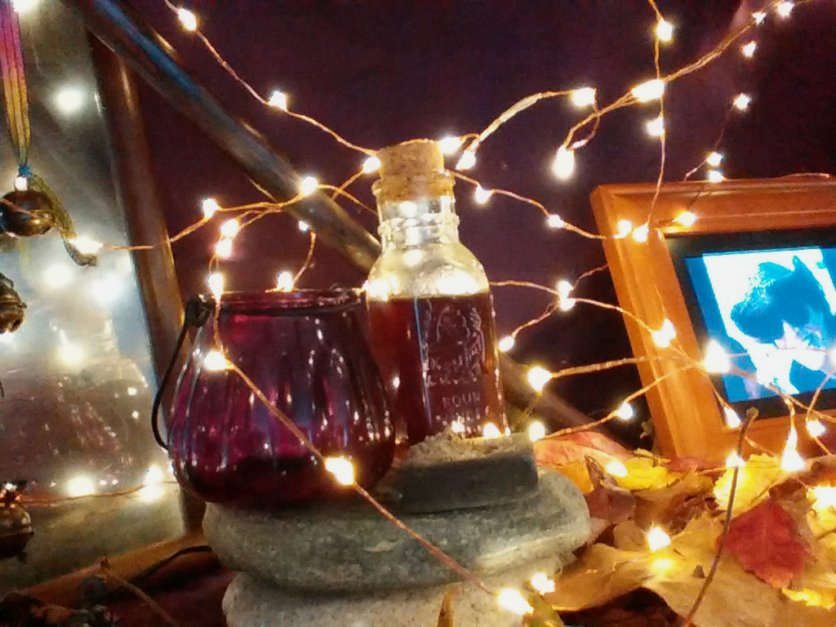 Finally, I taste the honey as a carpe diem gesture to balance the memento mori. It tastes good!
This is the first altar I've designed to incorporate anything approaching modern technology and I quite like it, but of course the more traditional physical photographs and candle for illumination would also serve the purpose.