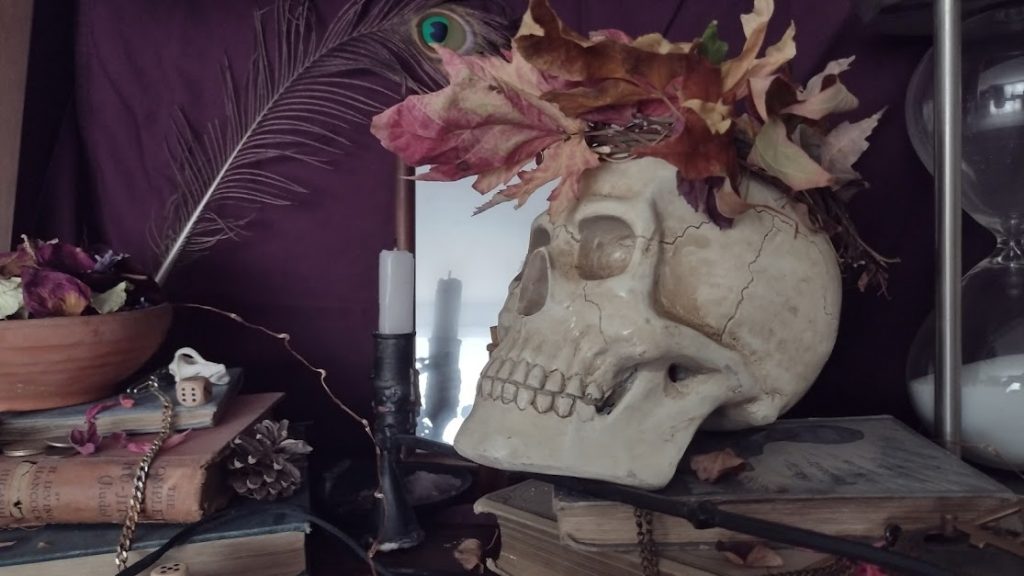 During the Autumnal Equinox period I replaced the skull's floral caplet with a wreath of fallen oak leaves. Most of them were left over from last year and I added a few new leaves gathered during recent walks.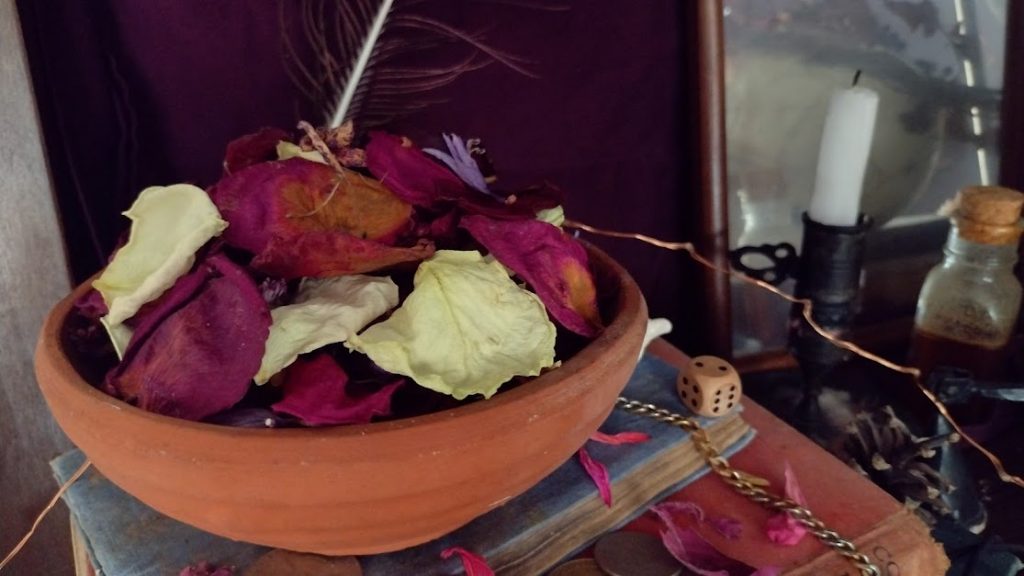 Another "new" item is the bowl of dried flower petals, mostly gathered from fallen flowers found over the past month or so, some plucked from flowers that had decorated my sister-in-law's memorial service on September 26th. I'll use them as and when I have occasion to perform another falling flower ritual.
Update: I used some of the petals recently in commemorating the life and death of poet, activist and founder of the mythopoetic men's movement, Robert Bly.