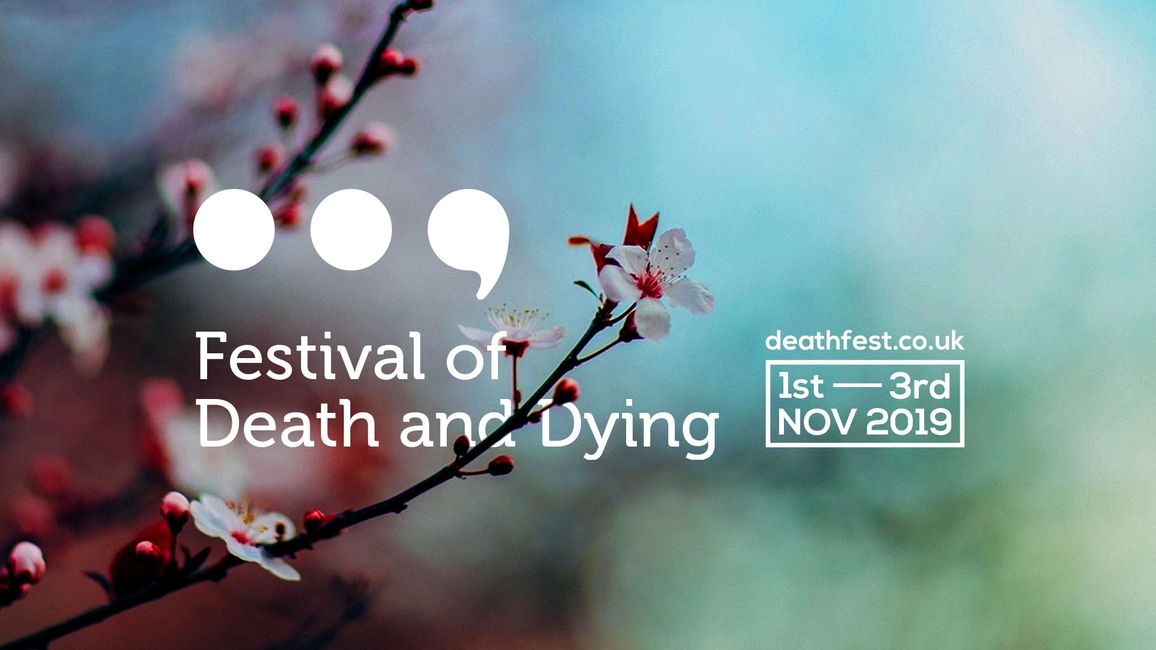 The Somerset market town of Glastonbury has a long and highly storied history, being closely connected in legend to both the coming of Christianity to England and to a vast stream of pre- and post-Christian "alternative spiritualities". The modern township includes representatives of some seventy religious and spiritual persuasions and the main shopping district is distinguished by a preponderance of stores selling crystals, dreamcatchers, broomsticks and other occult paraphernalia (sometimes nicknamed the "Spiritual Supermarket"). The town also hosts a panoply of local festivals of more-or-less (mostly more) colorful aspect, including gatherings of self-described Faeries, Druids, occultists and even zombies.
The Glastonbury Festival of Death and Dying (a.k.a. Deathfest) is a broadly ecumenical affair whose mission is described here:
We have a vision of a death-friendly society in which death is shared and understood and the lives of those who have died are celebrated. By building a model of an affordable  community led annual celebration of death and dying here in Somerset we hope the idea will spread across the country. We aim to be as diverse and inclusive as possible because there isn't a one size fits all when it comes to death. Our contributors are of many faiths and none. We are using a model of distributed organising, which allows anyone to put on a death friendly event and list it here as long as the aims and principles are adhered to. We don't charge ticket prices so that cost is never a barrier to entry. 
Here is the Normal for Glastonbury blog's description of the inaugural (2018) event.
Currently in abeyance due to the pandemic, the Glastonbury Festival of Death and Dying floats in limbo until it can be resurrected.