On the afternoon of September 17th, nine participants gathered in the Morbid Anatomy Library in Brooklyn, NYC to undertake an experiment in ritual space and time, guided by artists Bridget Carey, Tony Wolf and Virgil Wong.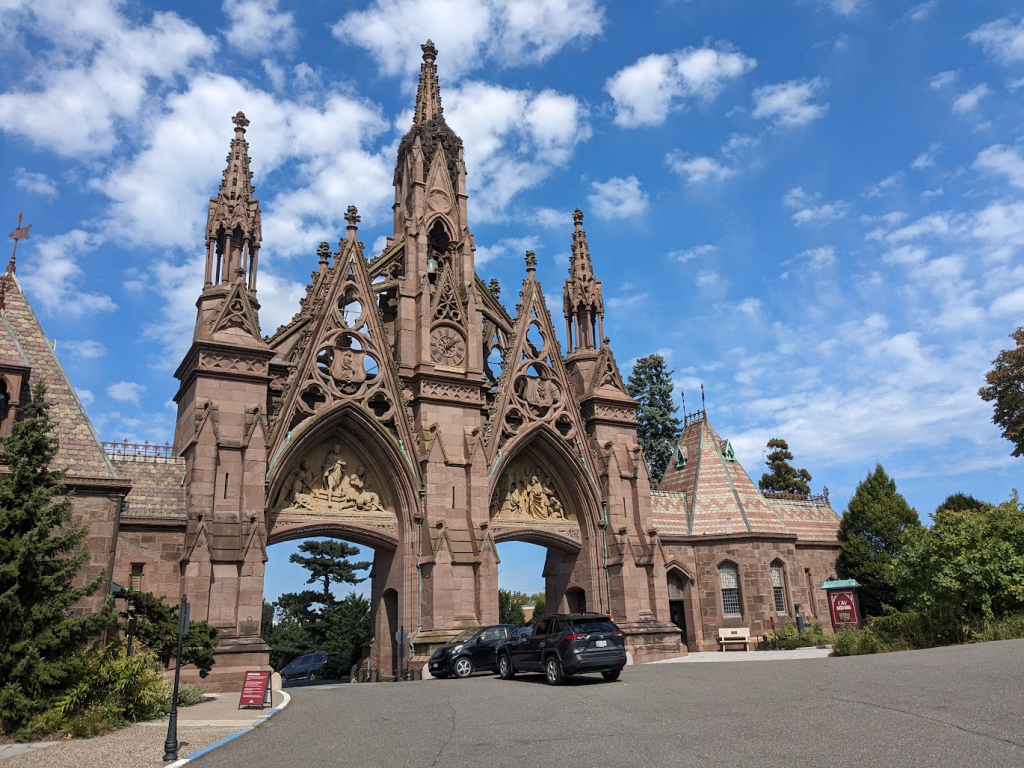 The main gates of Green-Wood Cemetery, just a few minutes' walk from the Morbid Anatomy Library. Note the large communal nest atop the central spire, home to a noisy flock of monk parrots.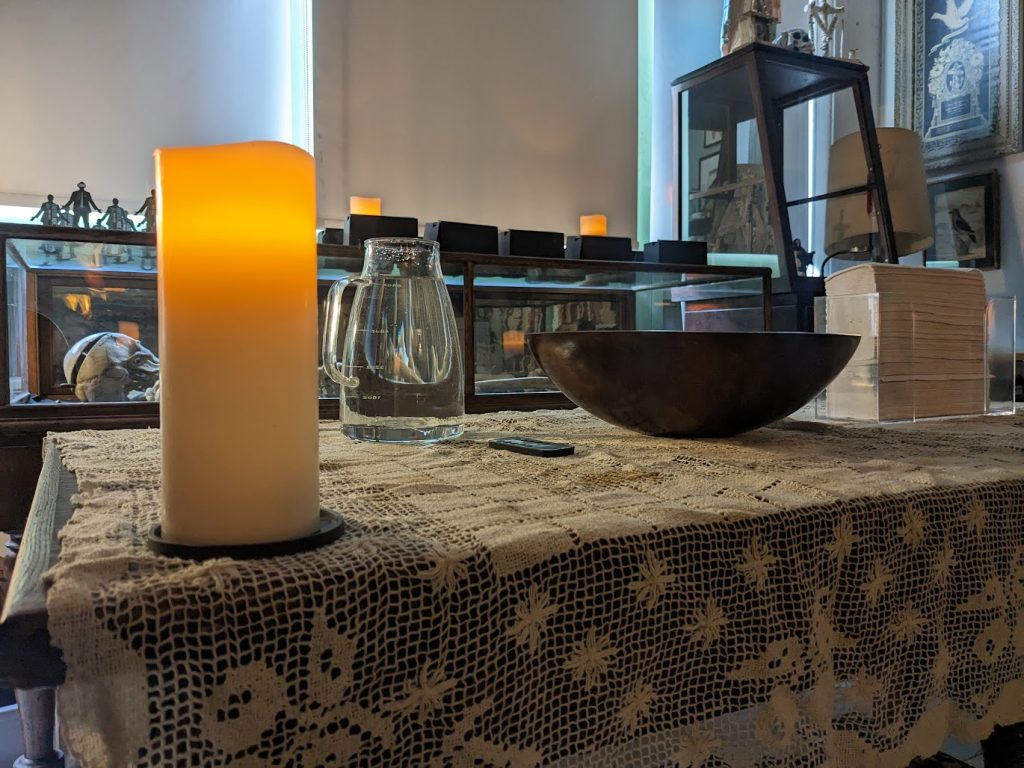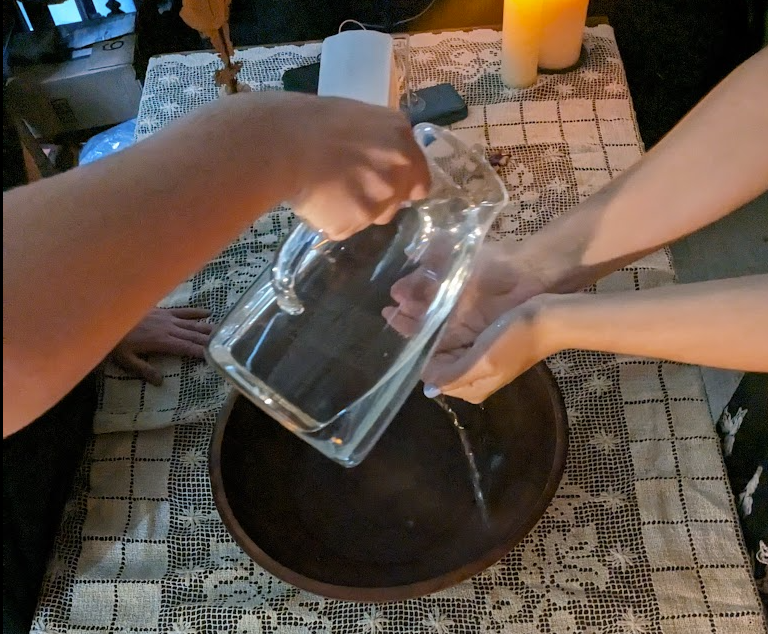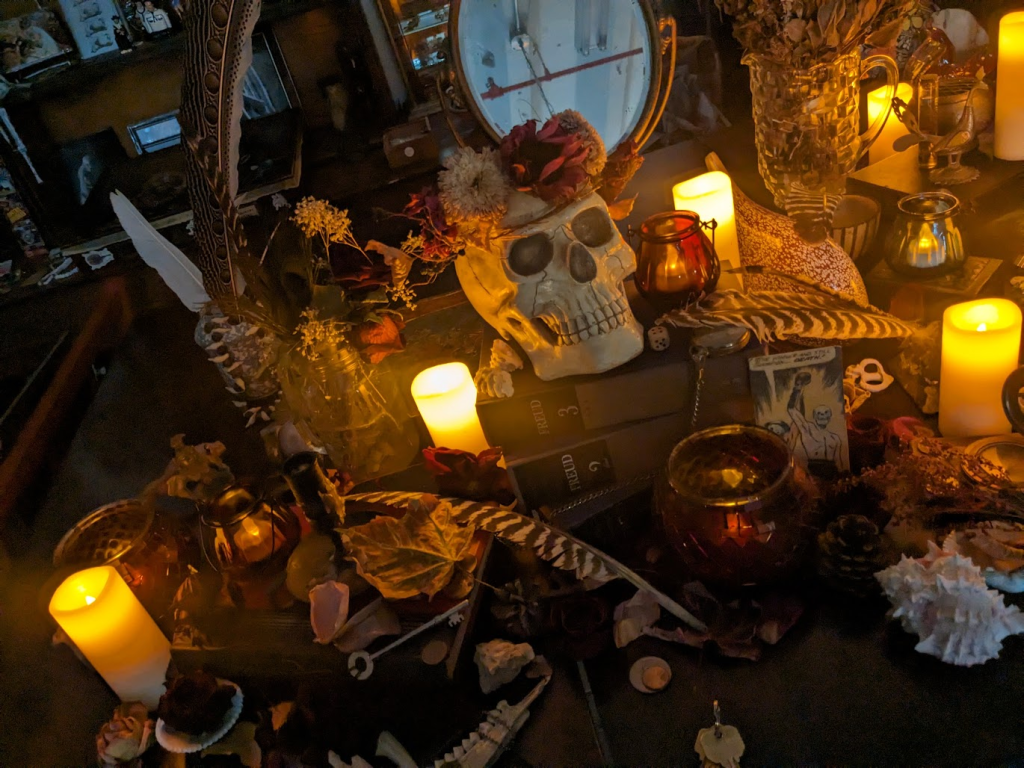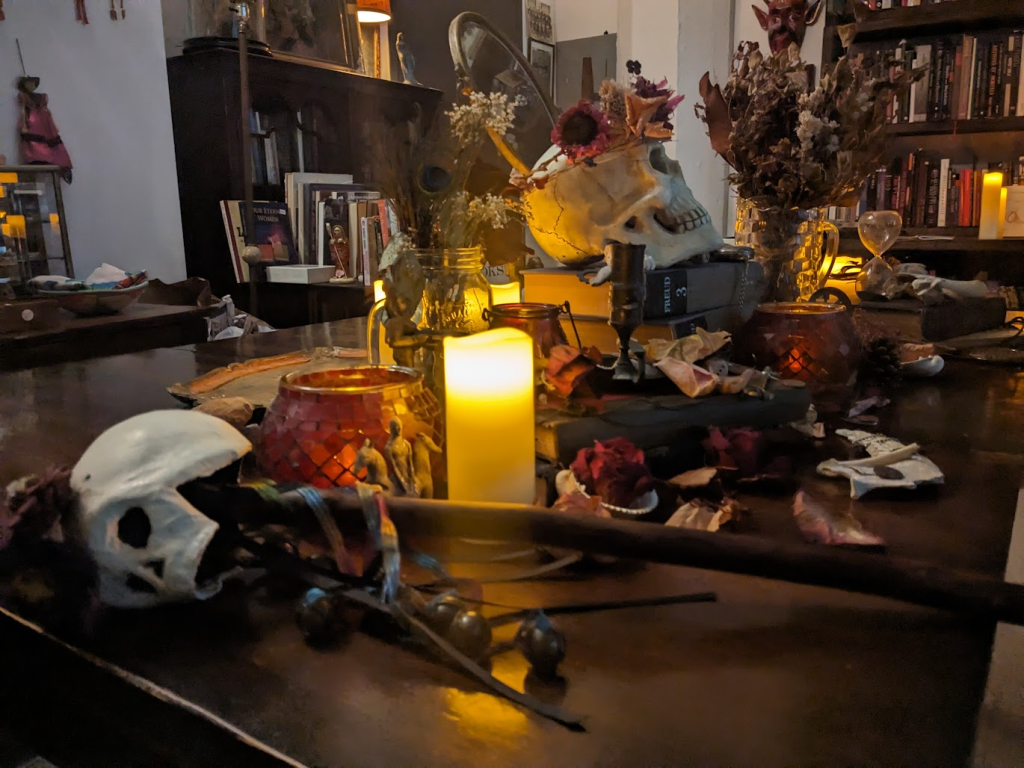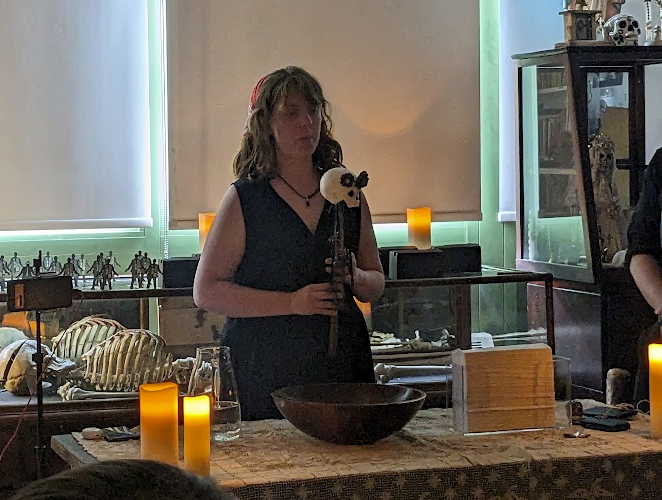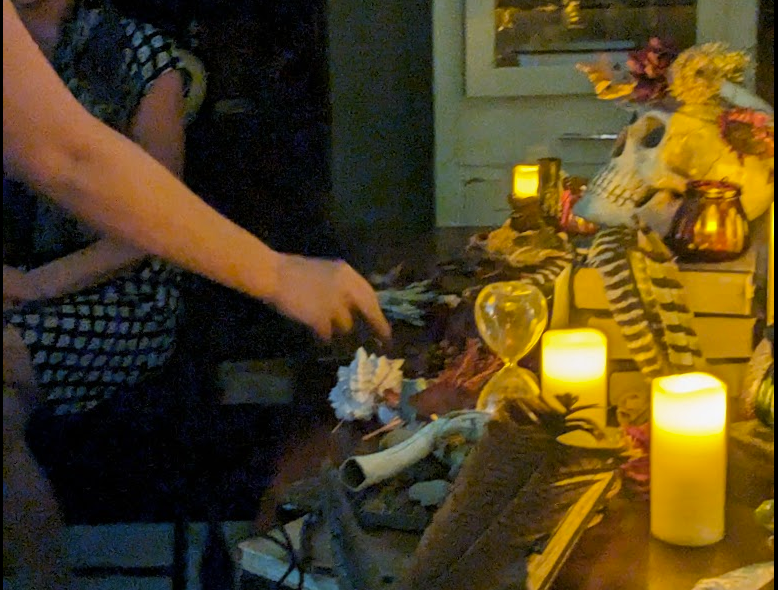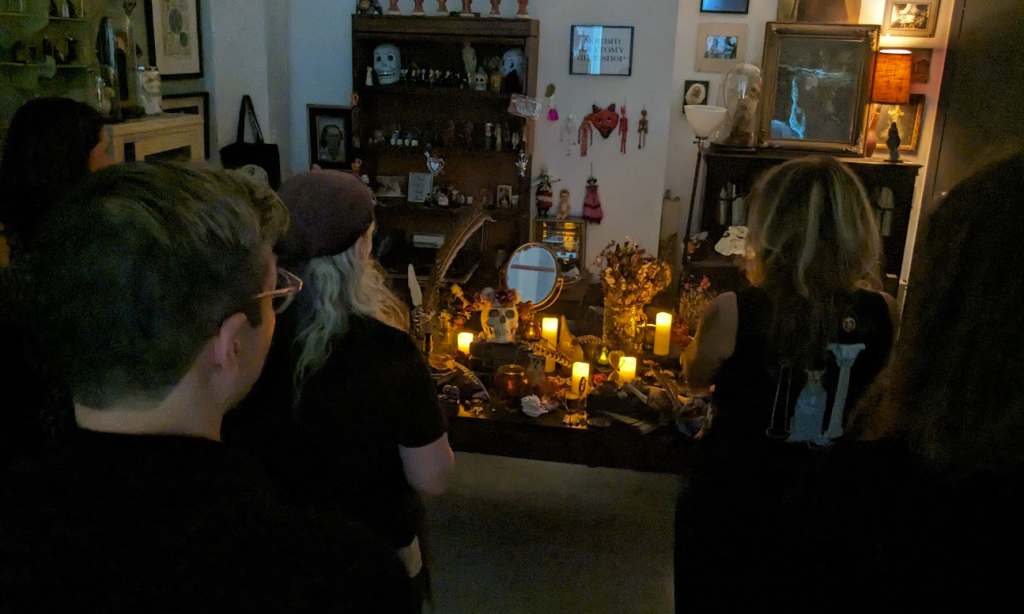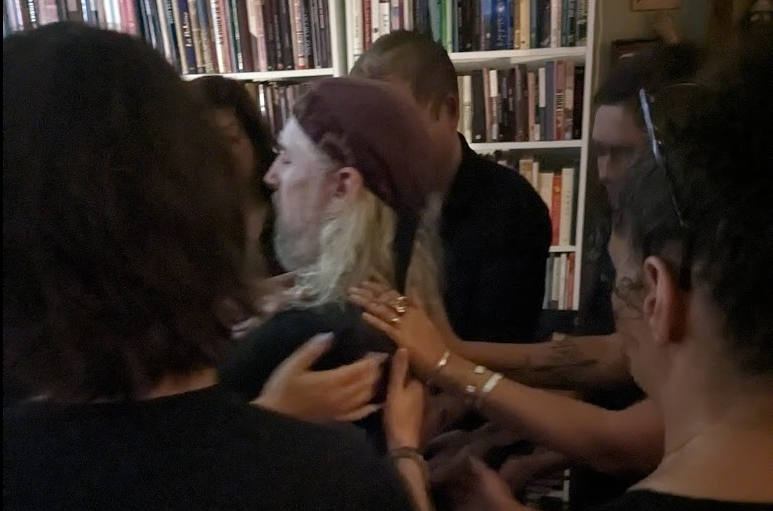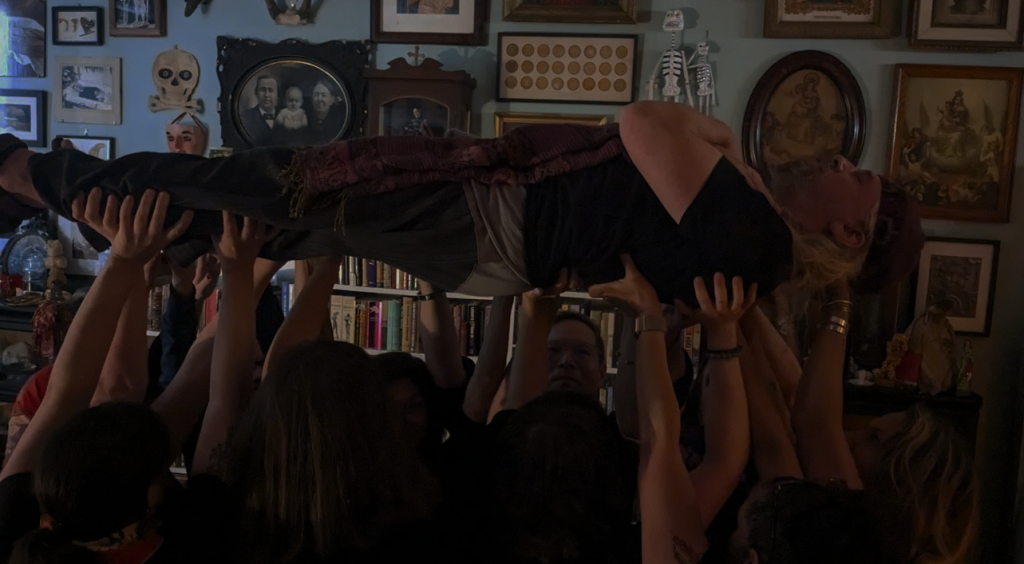 The group then very slowly and gently lowered them to a mat on the floor.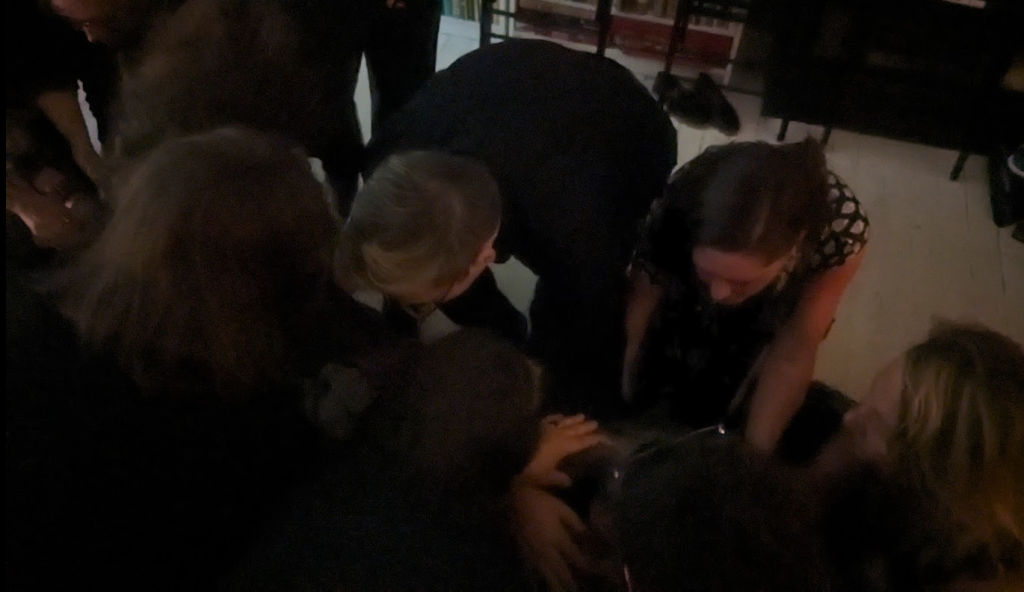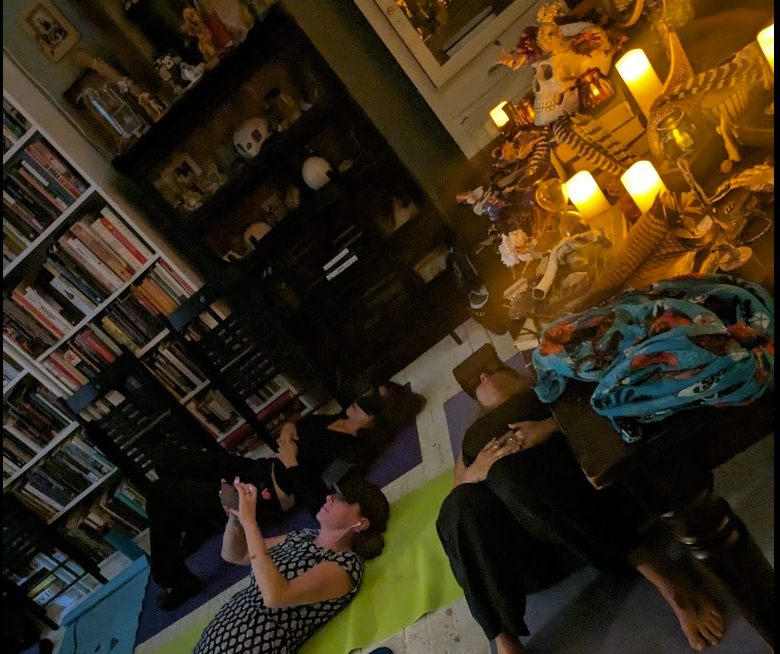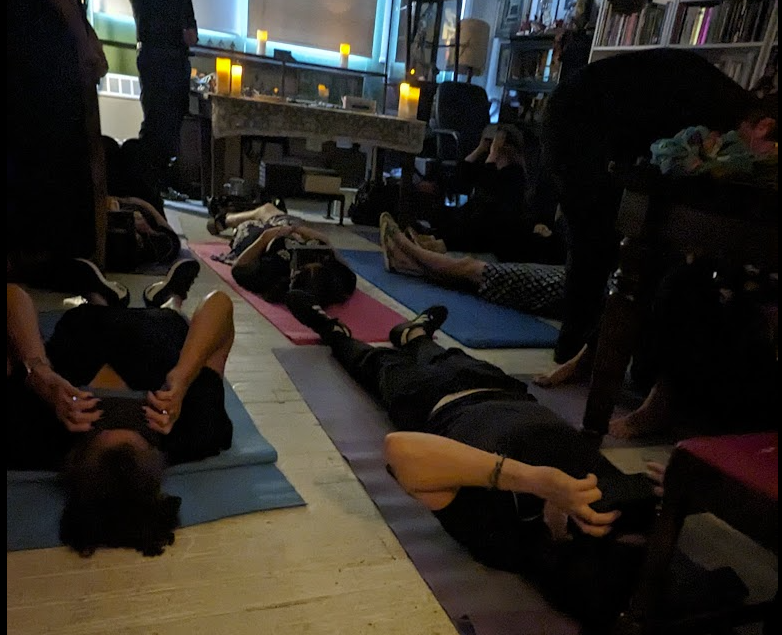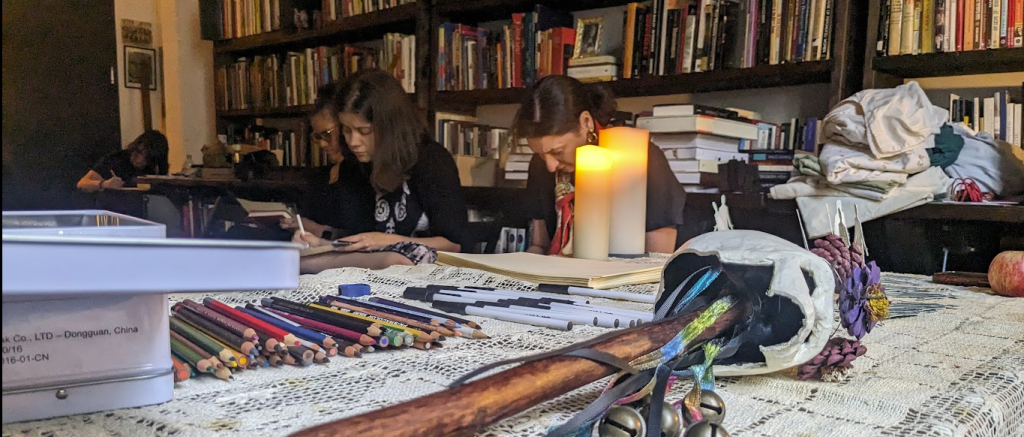 As the participants gathered themselves to leave, they were reminded to retrieve their object from the shrine or invited to leave it there if they wished.